NOT FOR DISSEMINATION IN THE UNITED STATES OR FOR DISTRIBUTION TO U.S. NEWSWIRE SERVICES AND DOES NOT CONSTITUTE AN OFFER OF THE SECURITIES DESCRIBED HEREIN
TORONTO, Sept. 13, 2023 (GLOBE NEWSWIRE) — Web3 Ventures Inc. (the "Company" or "Web3 Ventures"), a leading web 3.0 company specializing in blockchain solutions, decentralized applications, and strategic investments, announced today that the Company proudly opened the markets in collaboration with the Canadian Securities Exchange ("CSE") to commemorate its successful listing under the symbol "WEBV".
"We couldn't be happier about the opportunity to be featured in the market opening ceremony celebrating our recent public listing milestone on the Canadian Securities Exchange," said Web3 Ventures CEO and Chairman, David Nikzad.
"This milestone is a testament to our team's collective dedication and efforts," quotes Jason Hobson, Web3 Ventures COO and Director. "We're committed to fostering a community of collaboration and knowledge-sharing within the growing global tech community; Web3 Ventures will continue to be at the forefront as the web3.0 landscape evolves."
To view the event, kindly access the live broadcast on CSE TV here. Stay informed and connected by following Web3 Ventures on social media and subscribing to the Company's mailing list to receive timely updates and stay abreast of the latest developments. Click here to subscribe.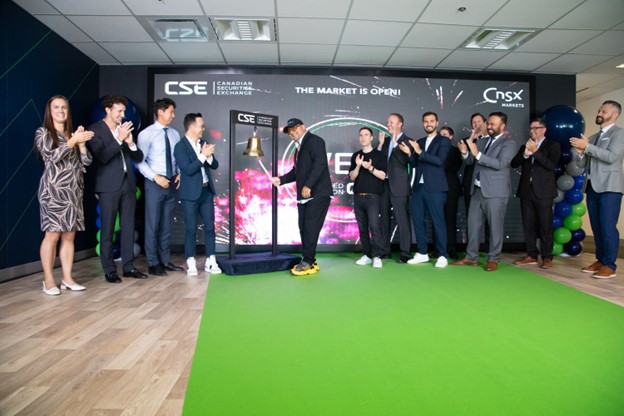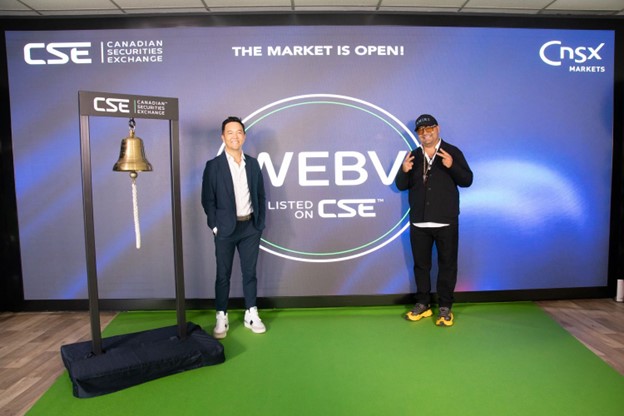 About Web3 Ventures Inc.:
Web3 Ventures Inc. is a diversified investment company focused on identifying, incubating, accelerating, and developing world-class projects and applications for the decentralized web. Focused on supporting founders and entrepreneurs, the Company's core investment pillars are blockchain-based transparency, secured identity, verified communications, and gamification, focusing on early-stage, small, & medium enterprises in the burgeoning web 3.0 sector.
For more information, please contact:
Web3 Ventures Inc.
David Nikzad, CEO and Chairman
Telephone: 1-866-395-6989
Email: [email protected]
Photos accompanying this announcement are available at
https://www.globenewswire.com/NewsRoom/AttachmentNg/66cf6878-0a13-4c3a-8cce-c283be9c6ca4
https://www.globenewswire.com/NewsRoom/AttachmentNg/5760f55b-4204-41e4-a63f-b8a93a452be7

Resource News, Oil and Gas News, Mining News, Renewable News