MONTREAL, May 17, 2023 (GLOBE NEWSWIRE) — In a supercharged atmosphere, more than 1,000 participants and volunteers joined forces during the Montreal YMCA Challenge to raise a record $135,000.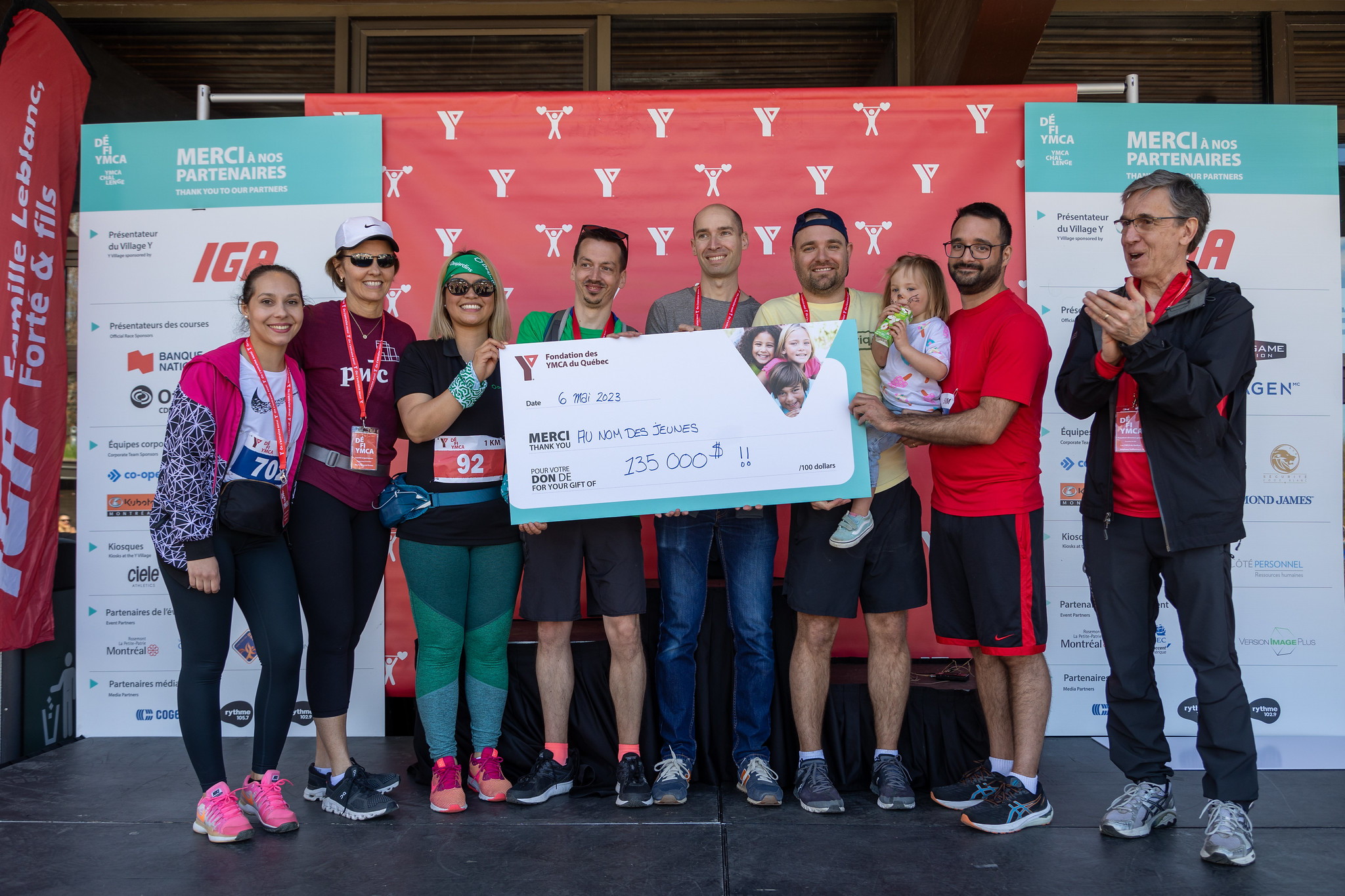 From left to right: Anaïs Mercet, Marie-Chantal Dréau, Cyclia Lai, Éric Delaplace, Fabien Caillette, Charles Côté-Lépine, David Latour et Stéphane Vaillancourt. Absent: Jean-Philippe Bonneau, Magalie Corfias, Patricia Dionne
The funds raised will enable 800 vulnerable youth to fully participate in YMCA camps and swimming lessons and have an unforgettable summer!
"We are proud of this exceptional event organized in collaboration with our partners and our hard-working volunteers. We witnessed an unprecedented wave of solidarity that will provide children and families in vulnerable situations with access to YMCA programs and facilities, either through financial aid or through support adapted to their needs."
— David Latour, President of the Organizing Committee and Executive Vice-President, Risk Management, CDPQ.
The YMCA Challenge will also be held in Quebec City on June 3rd, at the St. Charles River Linear Park, and fundraising will continue until June 19th.
The 2023 YMCA Challenge is made possible by the commitment of our extraordinary organizing committee and generous partners.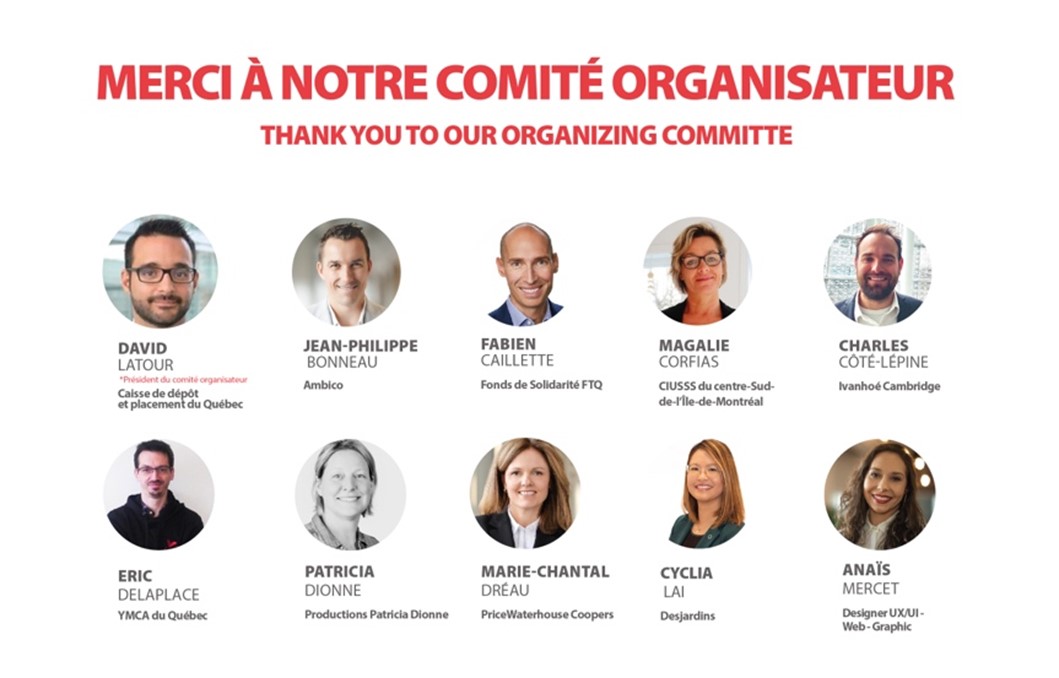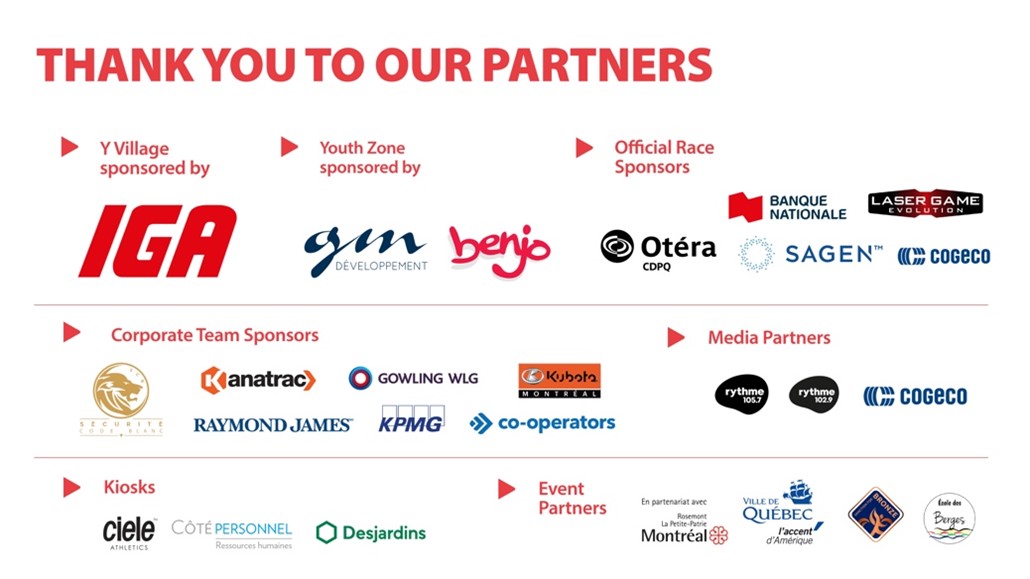 About the YMCAs of Québec Foundation
Since 1984, and thanks to the generosity of its volunteers and donors, The YMCAs of Québec Foundation has supported the YMCAs' mission to inspire and engage each individual to reach their full potential and to contribute to their community. The Foundation ensures the sustainability of the YMCAs by raising awareness of its impact on the community and by raising funds to support it.
By supporting the YMCA Foundation, you are enabling people from diverse backgrounds to grow, learn, and thrive.
Media Contact:
Véronique Lettre
Director of Communications
YMCAs of Québec Foundation
Tel.: 514-506-9897
Email: [email protected]
Photos accompanying this announcement are available at
https://www.globenewswire.com/NewsRoom/AttachmentNg/0fac0977-c760-4c59-9b4d-d504327f4cd3
https://www.globenewswire.com/NewsRoom/AttachmentNg/0c45efe6-e182-49e1-be86-e49c74cdd953
https://www.globenewswire.com/NewsRoom/AttachmentNg/d397ca6c-a245-4278-bcd2-c83db833a70f

Resource News, Oil and Gas News, Mining News, Renewable News