New York, N.Y., Oct. 06, 2023 (GLOBE NEWSWIRE) — NANO Nuclear Energy Inc. ("NANO Nuclear"), an emerging microreactor and advanced nuclear technology company led by a world-class nuclear engineering team developing proprietary, portable and carbon free energy solutions, is pleased to announce that it will participate and be a sponsor at the S&P Global Commodity Insights' 25thAnnual Financing U.S. Power Conference held in Manhattan's Financial District at the Convene on October 30-31st, 2023.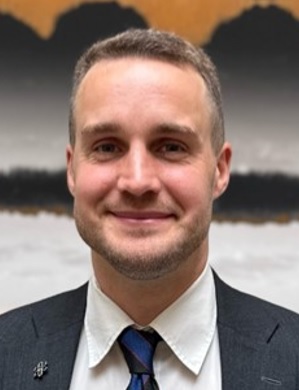 Figure 1 – NANO Nuclear Energy Inc.'s CEO James Walker to participate in S&P Global Commodity Insights' 25thAnnual Financing U.S Power Conference as a Panelist on the "Nuclear Energy Investment Outlook," as one of 40 Leading Executives.
Additionally, NANO Nuclear Chief Executive Officer James Walker will participate in a panel discussion on the Technology Deep Dives category under, "Nuclear Energy Investment Outlook", as one of 40 leading executives, thought leaders and U.S. government representatives who will share their insights on a variety of dynamic topics in the power industry.
"The S&P Financing U.S. Power Conference presents a remarkable opportunity for NANO Nuclear and the wider U.S. energy sector to foster mutual understanding as this event boasts a roster of distinguished industry leaders and highly regarded executives from across the energy spectrum," said Mr. Walker. "We are honored to be a sponsor of this event, and I look forward to speaking before an enthusiastic and motivated audience, share insights and our company's vision alongside respected fellow leaders in the nuclear energy industry, and help shape the future of domestic energy solutions."

Figure 2 – NANO Nuclear Energy to Sponsor S&P Global Commodity Insights' 25th Annual Financing U.S. Power Conference on October 30-31st, 2023 in New York City.
A division of S&P Global, S&P Global Commodity Insights brings together thought leaders, market participants, governments, and regulators to co-create solutions that lead to progress. The Financing U.S. Power Conference is the premier power finance event, offering participants exceptional opportunities to explore the critical drivers for electric power investment. 300 senior-level executives, bankers, project developers, analysts, independent power producers and private equity firms will gather to share valuable perspectives on the investment landscape and the complexities of power finance transactions.
"S&P Global is a well-known and trusted name around the world and it is a pleasure to participate in one of their flagship events," said Jay Jiang Yu, Founder & Executive Chairman of NANO Nuclear`. "The chance to network and establish meaningful connections with key figures and influential organizations in the U.S. energy sector represents an ideal and validating moment for our company to position itself for ongoing domestic development activities and to forge pathways to potential collaborative ventures."
About S&P Global Commodity Insights
S&P Global Commodity Insights produces 50+ conferences per year covering topics originated through industry research and analysis and trends highlighted in our portfolio of energy commodity products. Across the Americas and Europe, senior executives gather to learn from industry experts and network with their peers, helping to set the agenda for energy policy and sustainability on a global scale. S&P Global also runs two best in class events — S&P Global Metals Awards and S&P Global Energy Awards — celebrating achievements in the industry.
About NANO Nuclear Energy Inc.
NANO Nuclear Energy Inc. is an emerging, early-stage microreactor technology company that is seeking to become a commercially focused, diversified and vertically integrated technology-driven nuclear energy company. NANO Nuclear is led by a world class nuclear engineering team developing smaller, cheaper and safer advanced portable carbon free energy solutions utilizing proprietary novel reactor designs. NANO Nuclear's products in technical development are "ZEUS", a solid core battery reactor, and "ODIN", a low-pressure coolant reactor, each of which represent advanced developments in portable, on-demand capable, advanced nuclear micro reactors. HALEU Energy Fuel Inc., a NANO Nuclear subsidiary, is focusing on the future development of a domestic source for a High-Assay Low-Enriched Uranium (HALEU) fuel fabrication pipeline for the broader advanced nuclear reactor industry and providing fuel to power NANO Nuclear's microreactors.
For more information please visit: https://NanoNuclearEnergy.com/
For press or other inquiries, please contact:
Email: [email protected]
Business Tel: (212) 634-9206
PLEASE FOLLOW OUR SOCIAL MEDIA PAGES HERE:
NANO Nuclear Energy LINKEDIN
NANO Nuclear Energy YOUTUBE
NANO Nuclear Energy TWITTER
NANO Nuclear Energy INSTAGRAM
Cautionary Note Regarding Forward Looking Statements
This news release and statements of NANO Nuclear's management in connection therewith contains "forward-looking statements" within the meaning of Section 21E of the Securities Exchange Act of 1934, as amended, and the Private Securities Litigation Reform Act of 1995. In this context, forward-looking statements mean statements related to future events, which may impact our expected future business and financial performance, and often contain words such as "expects", "anticipates", "intends", "plans", "believes", "potential", "will", "should", "could", "would" or "may" and other words of similar meaning. These forward-looking statements are based on information available to us as of the date of this news release and represent management's current views and assumptions. Forward-looking statements are not guarantees of future performance, events or results and involve known and unknown risks, uncertainties and other factors, which may be beyond our control. For NANO Nuclear, particular risks and uncertainties that could cause our actual future results to differ materially from those expressed in our forward-looking statements include but are not limited to the following which are, and will be, exacerbated by any worsening of global business and economic environment: (i) risks related to our U.S. Department of Energy ("DOE") nuclear fuel manufacturing submission and the development of new or advanced technology, including difficulties with design and testing, cost overruns, development of competitive technology, (ii) our ability to obtain contracts and funding to be able to continue operations and (iii) risks related to uncertainty regarding our ability to commercially deploy a competitive advanced nuclear reactor technology, (iv) risks related to the impact of government regulation and policies including by the DOE and the U.S. Nuclear Regulatory Commission; and similar risks and uncertainties associated with the business of a start-up business operating a highly regulated industry. Readers are cautioned not to place undue reliance on these forward-looking statements, which apply only as of the date of this news release. These factors may not constitute all factors that could cause actual results to differ from those discussed in any forward-looking statement. Accordingly, forward-looking statements should not be relied upon as a predictor of actual results. NANO Nuclear does not undertake to update any forward-looking statements to reflect events or circumstances that may arise after the date of this news release, except as required by law.
Attachment
Resource News, Oil and Gas News, Mining News, Renewable News