SCOTTSDALE, Ariz., Oct. 19, 2023 (GLOBE NEWSWIRE) — Last Wednesday (October 11th), Moxies celebrated the grand opening of their newest location in Scottsdale's Fashion Square Mall. Alongside some of the city's most well-known, Flecha Azul Tequila brought the event to the next level, leaving a "Mark" on Scottsdale's Old Town nightlife.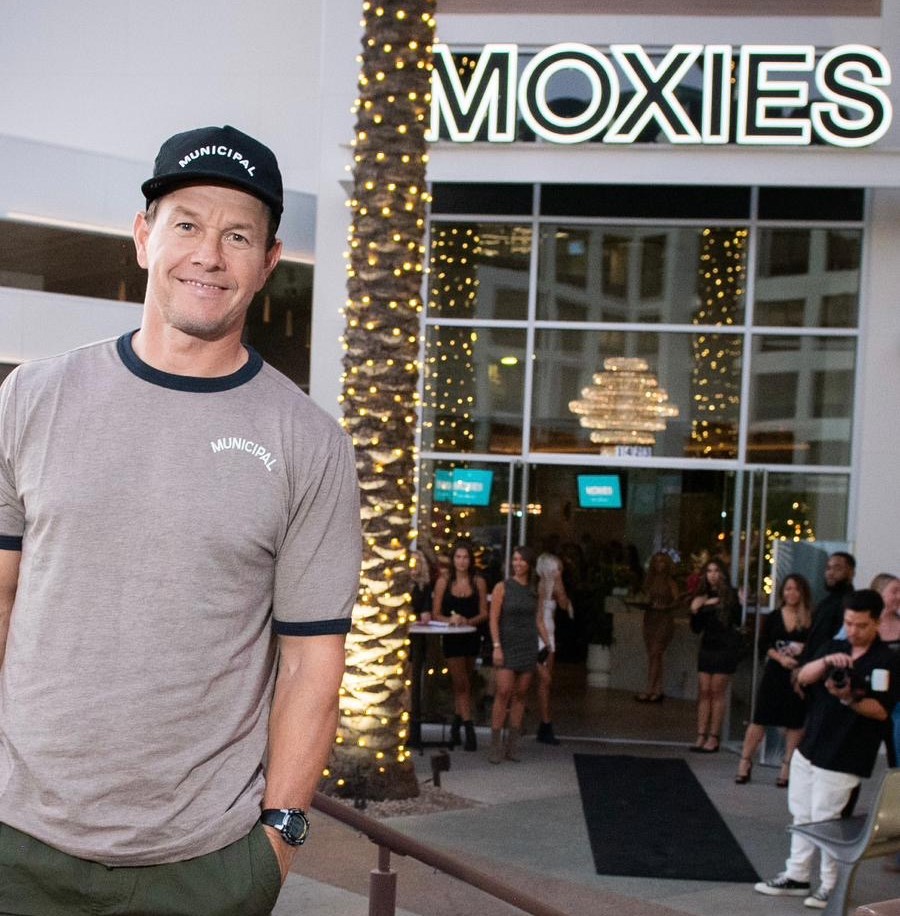 Mark Wahlberg, the principal investor behind Flecha Azul Tequila, along with professional golfer Wyndham Clark, NHL superstars Darcy Hordichuk and Mike Commodore celebrated with guests, served Flecha Azul Tequila and toasted the latest U.S. opening of the upscale casual restaurant brand. The night also included appearances from reality TV stars Clayton Echard, Kenzo Nudo, and Carmen Kocourek.
"Flecha Azul Tequila was meticulously crafted to be enjoyed for all occasions, and I'm thrilled to continue celebrating with Moxies from coast to coast, bringing our authentic taste and experience to Scottsdale," said Mark Wahlberg. The Moxies bar team also served up a new signature cocktail – The Marky Marg, a pineapple basil-based margarita made with Flecha Azul Blanco Tequila.
There's no better way to open a restaurant in Scottsdale than with some of Arizona's finest. From media personalities, athletes, and notables, the night showed off some of the best that Scottsdale and Moxies have to offer. The menu featured an assortment of items made with fresh, quality ingredients handcrafted by Moxies' Executive Chef Brandon Thordarson, including Steak Bites, Roasted Tomato Bruschetta, and Key Lime Pie.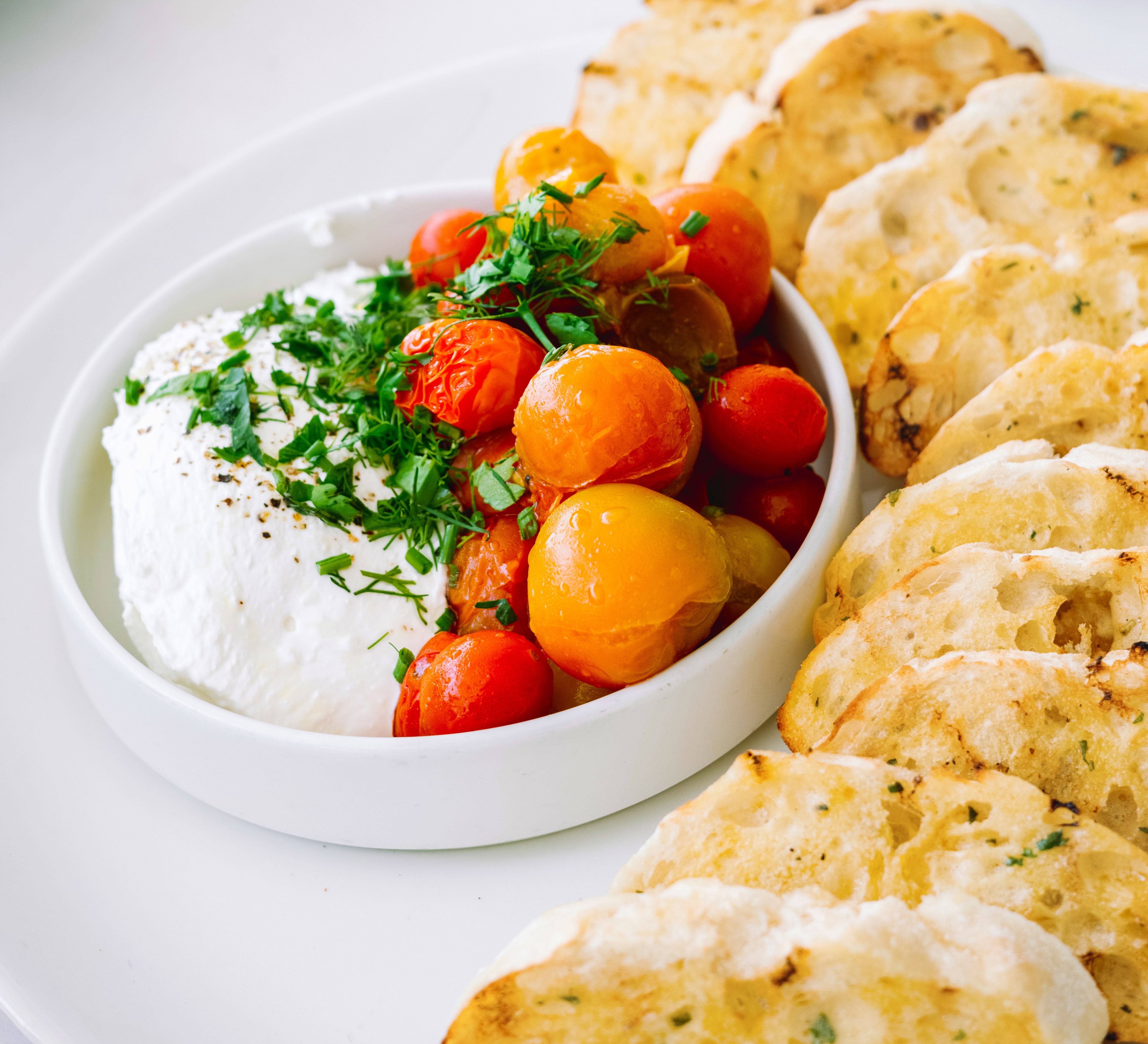 The elevated food offerings were complemented by a drink menu featuring cocktails handcrafted with Flecha Azul's unparalleled lineup of tequilas. The lineup included the Añejo, Blanco, Reposado, and Cristalino with tasting notes of each. Whether it was The Marky Marg or the Espresso Martini, the menu received Mark's stamp of approval.
While drinks flowed and food was passed, guests were able to take in the over 12,000 square feet of expansive dining space, which includes multiple dining areas, bars, and a covered patio. A fun Flecha Azul x Moxies ice luge was also featured for guests to experience as they entered the space.
Moxies offered a taste into the exceptional experience guaranteed to always be had at the restaurant. The entire team is looking forward to continuing to host guests and setting its roots in Scottsdale's Old Town district.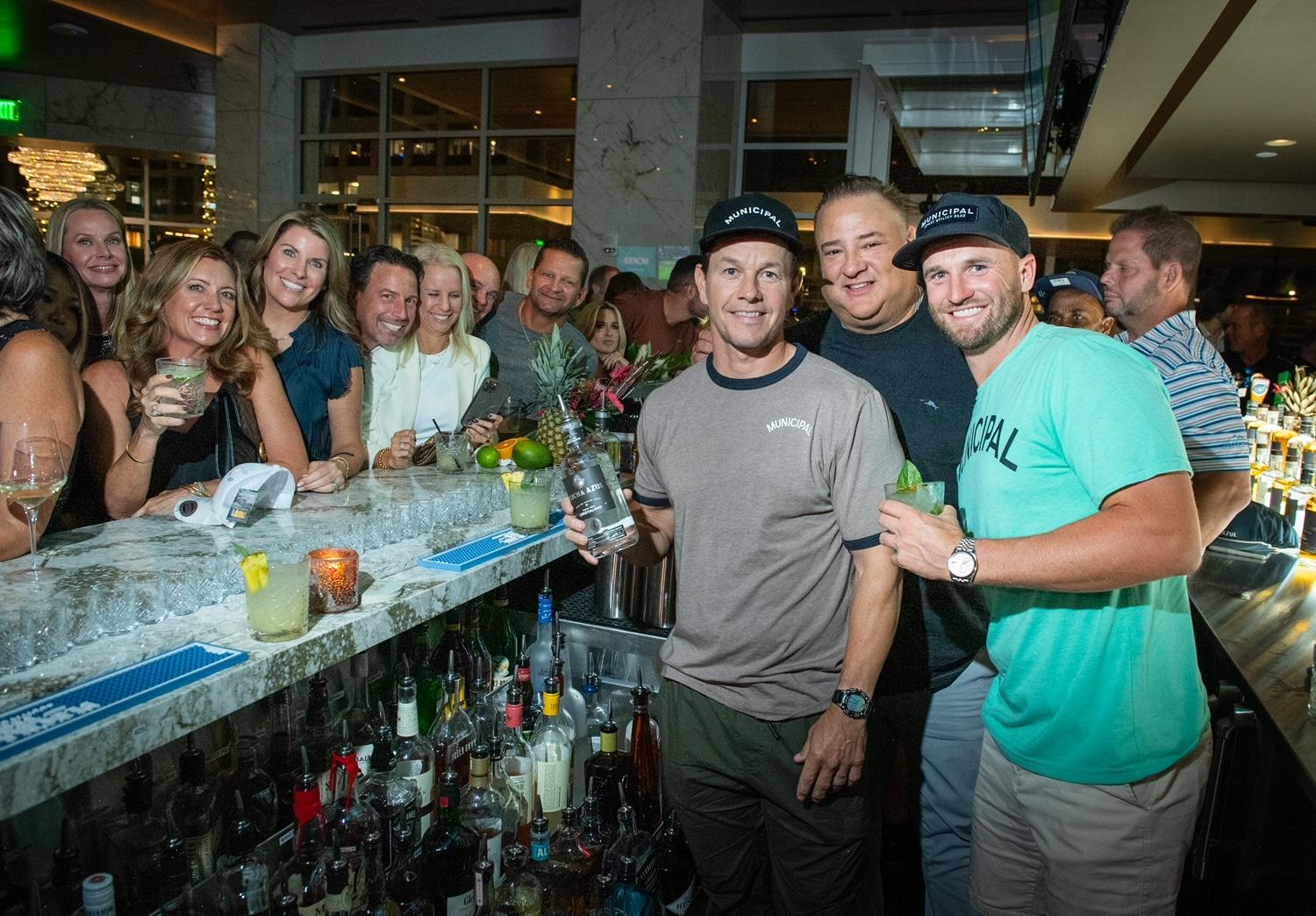 The event was produced by public relations agency Pomp & Circumstance. Guests in attendance included: Mark Wahlberg, Wyndham Clark, Darcy Hordichuk, Mike Commodore, Clayton Echard, Kenzo Nudo, Carmen Kocourek, and many more.
About Moxies
Moxies, a premium casual Canadian concept owned by Northland Properties and Dallas Stars proprietor Tom Gaglardi, is well-known for delivering a uniquely stylish and relaxed guest experience through its blend of high-end design, uncompromising food and beverage items, and a friendly, energetic approach to hospitality. The menu at Moxies offers globally inspired flavors with fresh, high-quality ingredients made fresh in-house. Moxies serves lunch, dinner, happy hour, and a late-night menu seven days a week and weekend brunch at over 58 restaurant locations across Canada and in the United States, including Boston, Dallas, Fort Lauderdale, Houston, Miami, Scottsdale, Toronto, and Vancouver.
About Flecha Azul Tequila
Flecha Azul Tequila is a single estate-grown, ultra-premium, additive-free tequila created to taste like tequila tastes in Mexico. One of the only new world tequila brands with authentic Mexican roots, Mexican-born Aron Marquez founded Flecha Azul along with first-generation Mexican-American, Abraham Ancer, to create an elegant brand that honours their Mexican heritage and tastes like the tequila back "home." Shared core passions, values, and friendship brought Abraham Ancer and Aron Marquez together with Mark Wahlberg. He joined the team in 2022, building upon their efforts and desire to share Flecha Azul, an authentically crafted tequila, with friends around the world. The range includes five expressions – Blanco, Reposado, Añejo, Cristalino, and Extra Añejo, – made in Jalisco, Mexico from fully-matured, 100% single estate-grown Blue Weber Agave.
Photos accompanying this announcement are available at:
https://www.globenewswire.com/NewsRoom/AttachmentNg/13e5af0d-fe1a-44f9-88a3-6f78d9c068c1
https://www.globenewswire.com/NewsRoom/AttachmentNg/a740cf1d-198a-4060-baf8-466f333d563d
https://www.globenewswire.com/NewsRoom/AttachmentNg/ee0cbcbf-13a2-49f6-8c04-06e6ee850f5f

Resource News, Oil and Gas News, Mining News, Renewable News